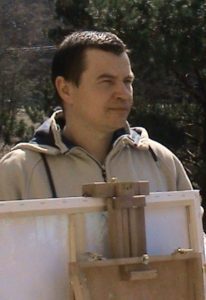 I learned to keep the brush when I was a child, then studied at the School of Art, University of the Arts in Moscow, a variety of studios, workshops and etc.
I am a member of the Lithuanian artist's society and Lithuanian creator's association.
I had a lot of personal and joint exhibitions in different countries. Latest achievement of the exhibitions-competitions: «American Art Awards 2018» 1st place ties in Floral category, New York «Fine Arts: Global Tide» realism gold medal and «Spring in full color» Golden eagle gold medal in the category realism.
My paintings purchased by some museums, galleries and collectors from different countries. Most of my paintings are realism, but sometimes I have inspiration to make naive, figurative, impressionism, surrealism.